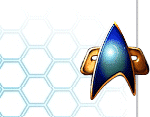 Starfleet Universe
Current News
Old News
Interviews
Articles
Downloads
Tutorials
Staff

SFC Community
SFU Forums
Links
Modder Policies
Nightsoft
STGU

SFC Volume III
Press Coverage
Ship Profiles
Screenshots
Model Installation

SFC Orion Pirates
(SFC2:OP)
Picture Gallery
Mods Installation

SFC Volume II
(SFC2:EAW)
SFC2 Dev. Diary
Picture Gallery
Online Gaming FAQ
Interface

SFC Volume I
YnrohKeeg's Tactics
Mission Reviews
Game Information
Music Gallery
Picture Gallery

Hosted Sites
Newships Project
Omega Sector
Fleet Dock 13
SFC Briefing
Vulcan Yards
Get Hosted!


Starfleet Command Downloads: Tutorials
Starfleet Command I Hacking Tutorials
Starfleet Command Modding Introduction
Official Starfleet Command Modelling Manual
Document
Size
Author
SFC3 Modelling Tools
4.71 MB
Taldren

All the tools you need to export you models into SFC3. This file includes a detailed instruction manual.
Starfleet Command 3 Editing Manual
Starfleet Command Modelling Installation FAQ
Texturing for SFC in Milkshape
Ccreating a 9 race map in SFC3