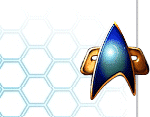 Starfleet Universe
Current News
Old News
Interviews
Articles
Downloads
Tutorials
Staff

SFC Community
SFU Forums
Links
Modder Policies
Nightsoft
STGU

SFC Volume III
Press Coverage
Ship Profiles
Screenshots
Model Installation

SFC Orion Pirates
(SFC2:OP)
Picture Gallery
Mods Installation

SFC Volume II
(SFC2:EAW)
SFC2 Dev. Diary
Picture Gallery
Online Gaming FAQ
Interface

SFC Volume I
YnrohKeeg's Tactics
Mission Reviews
Game Information
Music Gallery
Picture Gallery

Hosted Sites
Newships Project
Omega Sector
Fleet Dock 13
SFC Briefing
Vulcan Yards
Get Hosted!


Here's a few links some other Starfleet related websites.
If you'd like your site added to our page, then email 3dot14! Starfleet Universe Hosted Sites
Starfleet Command General Fan Sites
Starfleet Command Online Play and Dynaverse Resources
Starfleet Command Tactics
Starfleet Command Missions and API Resources
Starfleet Command Models and Download Sites
Starfleet Command Fleet Directory
Message Forums General Star Trek Related Sites
Special thanks to Hollis J. Wood.