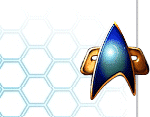 Starfleet Universe
Current News
Old News
Interviews
Articles
Downloads
Tutorials
Staff

SFC Community
SFU Forums
Links
Modder Policies
Nightsoft
STGU

SFC Volume III
Press Coverage
Ship Profiles
Screenshots
Model Installation

SFC Orion Pirates
(SFC2:OP)
Picture Gallery
Mods Installation

SFC Volume II
(SFC2:EAW)
SFC2 Dev. Diary
Picture Gallery
Online Gaming FAQ
Interface

SFC Volume I
YnrohKeeg's Tactics
Mission Reviews
Game Information
Music Gallery
Picture Gallery

Hosted Sites
Newships Project
Omega Sector
Fleet Dock 13
SFC Briefing
Vulcan Yards
Get Hosted!


Starfleet Universe Hosting
Hosting at Starfleet Universe offers several benefits. Not only do you have your site hosted at one of the number one Starfleet Command site, but also the benefits of being a part of the Gamespy Network. This includes:
Virtually unlimited FTP space and lots of bandwidth
Servers supporting ASP/SQL/Access in a Win2K environment, and PHP3/4, MySQL, and Perl onLinux systems.

Forums and other pre-built systems

Planet e-mail accounts

Effective, timely technical support

Promotion across the GameSpy Network
http://www.starfleetuniverse.com/yoursite URL

Since hosting is free, there are a few requirements:
Your site must be about Starfleet Command.
A Gamespy banner must be placed at the top of every page. It can not be placed in its own frame or a title frame, as it must refresh with the changing of each page.
Your site may not contain illegal files, such as porn, warez, mp3z, and other files or content of such nature.
Some tips on getting your site hosted:
Good site design - If the site is badly designed, no one is going to want to look at it, or if they do, they'll soon get lost if navigation is bad.
A lot of content - The site has to be complete, with very few "Under Construction" or dead links. General rule of internet, if it aint done, don't even have a link for it.
Regular Updates - Yes, we all get behind on updates, but its important to keep up and have something for visitors. Even if you are working on a big project, post updates on your progress
Spell Check - If you can't spell, don't be stubborn, use a spell checker, it makes your site look ten times more proffessional.
For more information, visit the Strategyplanet hosting FAQ. If you want to get hosted, submit your site to Trekke1170@strategyplanet.com, this way you can get a few pointers before you submit your site. Or if you feel your site is up to it, submit your site directly to hosting@strategyplanet.com. Good luck and hopefully you can become a part of the Starfleet Universe family.
Other Starfleet Universe Opportunites
Want to be a part of a modding team? The Newships Project, one of the sites hosted under Starfleet Universe, is one of the first sites for Starfleet Command, established in August 1999. Newships offers hosting of personal SFC sites for all its members who contribute to the site's mods. There are also opportunities to join NightSoft Gaming, a gaming software company with the chance of working on commercial games. Interested People can email Trekke1170@strategyplanet.com Partnerships and Affilations with Starfleet Universe, Newships Project, and NightSoft should also be directed there.