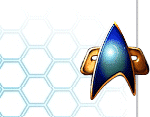 Starfleet Universe
Current News
Old News
Interviews
Articles
Downloads
Tutorials
Staff

SFC Community
SFU Forums
Links
Modder Policies
Nightsoft
STGU

SFC Volume III
Press Coverage
Ship Profiles
Screenshots
Model Installation

SFC Orion Pirates
(SFC2:OP)
Picture Gallery
Mods Installation

SFC Volume II
(SFC2:EAW)
SFC2 Dev. Diary
Picture Gallery
Online Gaming FAQ
Interface

SFC Volume I
YnrohKeeg's Tactics
Mission Reviews
Game Information
Music Gallery
Picture Gallery

Hosted Sites
Newships Project
Omega Sector
Fleet Dock 13
SFC Briefing
Vulcan Yards
Get Hosted!


SFC1 Music Soundtrack from Bonus CD
The SFC soundtrack was relased originally in the SFC1 Bonus Disc, and later repeated in SFC2 Bonus Disc. Special thanks to Brian "Redhotchilidog" Moler for making this possible.

The tracks are composed by Ron Jones, who is also responsible for music in the TNG TV series, as well as Starfleet Academy by Interplay. You can visit the Composers' webpage here.
SFC2 Music Soundtrack
Composed by Inon Zur. Performed by the Salt Lake City Orchestra. Inon Zur also composed the wonderful music for Klingon Academy. You can visit his website here.
SFC3 Music Soundtrack
Composed by the Emmy-winning Danny Pelfrey, who also composed for Armada, Elite Force, and Away team. You can visit his website here.