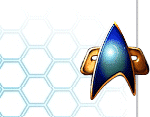 Starfleet Universe
Current News
Old News
Interviews
Articles
Downloads
Tutorials
Staff

SFC Community
SFU Forums
Links
Modder Policies
Nightsoft
STGU

SFC Volume III
Press Coverage
Ship Profiles
Screenshots
Model Installation

SFC Orion Pirates
(SFC2:OP)
Picture Gallery
Mods Installation

SFC Volume II
(SFC2:EAW)
SFC2 Dev. Diary
Picture Gallery
Online Gaming FAQ
Interface

SFC Volume I
YnrohKeeg's Tactics
Mission Reviews
Game Information
Music Gallery
Picture Gallery

Hosted Sites
Newships Project
Omega Sector
Fleet Dock 13
SFC Briefing
Vulcan Yards
Get Hosted!


Starfleet Command Downloads: Patches
Starfleet Command Volume 2 Patch: Voodoo 4/5 Damaged Textures Fix (220 kB)
Readme File
NONE
Additional Notes
From Warren Schultz: For those of you who have Voodoo cards that are not displaying the damage textures correctly, please download this file. The textures within need to be copied to the Assets\textures directory.
IMPORTANT NOTE! Those of you who have already altered the existing images to work NEED to get these files if you want the next patch to function correctly.