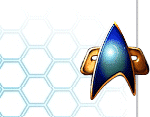 Starfleet Universe
Current News
Old News
Interviews
Articles
Downloads
Tutorials
Staff

SFC Community
SFU Forums
Links
Modder Policies
Nightsoft
STGU

SFC Volume III
Press Coverage
Ship Profiles
Screenshots
Model Installation

SFC Orion Pirates
(SFC2:OP)
Picture Gallery
Mods Installation

SFC Volume II
(SFC2:EAW)
SFC2 Dev. Diary
Picture Gallery
Online Gaming FAQ
Interface

SFC Volume I
YnrohKeeg's Tactics
Mission Reviews
Game Information
Music Gallery
Picture Gallery

Hosted Sites
Newships Project
Omega Sector
Fleet Dock 13
SFC Briefing
Vulcan Yards
Get Hosted!


Starfleet Command Downloads: Servers
SFC2 Empires at War Dynaverse II Kit v2036 (11.1 MB)
For use with Empire At War games version 2036.
SFC2 Orion Pirates Dynaverse II Kit v2552 (15.1 MB)
Server Kit with SQL Support
Old Server Kit without SQL Support
For use with Orion Pirate games version 2552.
Note: Both versions of server kit are fundamentally the same, but SQL version (Build 37) offers a higher degree of customization. The old Flatfile database version is offered for refrences only.
Starfleet Command 3 Dynaverse III Kit v1.0 (12.4 MB)
For use with unpatched SFC3 games.
Starfleet Command 3 Dynaverse III Kit Build 534_b BETA (12.4 MB)