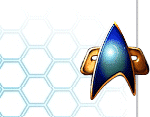 Starfleet Universe
Current News
Old News
Interviews
Articles
Downloads
Tutorials
Staff

SFC Community
SFU Forums
Links
Modder Policies
Nightsoft
STGU

SFC Volume III
Press Coverage
Ship Profiles
Screenshots
Model Installation

SFC Orion Pirates
(SFC2:OP)
Picture Gallery
Mods Installation

SFC Volume II
(SFC2:EAW)
SFC2 Dev. Diary
Picture Gallery
Online Gaming FAQ
Interface

SFC Volume I
YnrohKeeg's Tactics
Mission Reviews
Game Information
Music Gallery
Picture Gallery

Hosted Sites
Newships Project
Omega Sector
Fleet Dock 13
SFC Briefing
Vulcan Yards
Get Hosted!


Starfleet Command: Inerviews: Pprboy2000
By Captain Starkiller for BlackOps Station, 2001-06-08
(interview conducted over MSN)

pprboy2000:
pprboy2000 here. did you want to schedule that interview?

Captain Starkiller:
hey! Sorry about being so offline lately!

pprboy2000:
no sweat. we all get busy

Captain Starkiller:
yeah, when is good for you?

Captain Starkiller:
You are west coast right?

pprboy2000:
whenever. and yes, west coast

pprboy2000:
can do it now if you want

Captain Starkiller:
hmm... hang on, lemme save some stuff

pprboy2000:
no problem. standing by

Captain Starkiller:
heheh thanks
ok, you game?

pprboy2000:
Let's do it.

Captain Starkiller:
ok, cool
Start off with- How old are you and where are you from?

pprboy2000:
I'm 34 years old, married, no kids, living in Southern California. Graduated high school in '85, went to college and got my
Bachelor's degree in Criminal Justice with an English minor in '89, and I've been a cop for the last eleven years. Hobbies
(besides SFC modeling) include kayaking, gardening, shooting, photography, fish keeping and riding my motorcycle
('96 Honda Gold Wing).

Captain Starkiller:
Yeah, you broke out the can of spray paint on the Okinawa didn't you?
The Police Frigate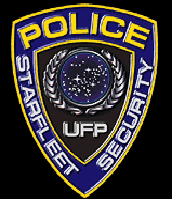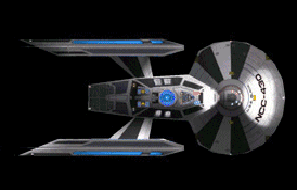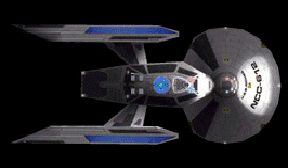 pprboy2000:
LOL Yeah, guilty as charged. Even though police ships are the last thing you'd want in the game, I couldn't help giving them a facelift.

Captain Starkiller:
It was rad!
Man did I download that ship
very cool mod

pprboy2000:
Heard there was another one coming out for OP. Guess I'll have to do one for the new ship too.

Captain Starkiller:
Just fyi, you have been my motivation for texture mods.
You and Trunks.

pprboy2000:
Wow, thanks! I'm flattered. I like what Trunks is doing as well.

Captain Starkiller:
I used to work with SFB2SFC in the old shipyards, Trunks really made a similar impact when he began 'modding' the models...
How do you feel about Skinners vs Modelers?

pprboy2000:
SFB2SFC was what got me into doing textures. That and Newships.
I didn't know there was a rivalry between them. Seems like you can't have one without the other.
Or did I misunderstand you?

Captain Starkiller:
well, there was at first
When Trunks first broke in, there was a lot of resistance to rampant texture mods
Now, it seems to be more of an outsource...
heheh
Was the Okinawa your first mod?

pprboy2000:
Uh, yeah, I think so. It's been a while, so I don't even remember which one I did first. I pretty much got started by adding
different names and registries to everyone else's stuff for my own use, just so I wouldn't have to look at NCC-1701-A on every
Fed saucer.
Then I saw what was going on at Starfleet Universe, and figured I might as well share with everyone else.
If rivalries between skinners and modders are to be avoided, it's REAL important to give credit where it's due, and make
sure everyone knows you're not trying to take credit for a model if all you did was re-skin it.

Captain Starkiller:
Credits... grr...
heheh
They have determined that creating read-me's cause cancer
it appears sometimes
have you modded any other games besides SFC?

pprboy2000:
No. Believe it or not, I'm not really into computer games. Nothing against gamers, of course, but I just never got into the whole gaming thing. I'm too old fashioned.
Most of the games I love are what I used to pump quarters into in junior high school.

Captain Starkiller:
so, the Playstation and Nintendo?
or, shudders, pinball?

pprboy2000:
Space Invaders, Asteroids...god, I'm dating myself here... And yeah, pinball and Intellivision are more from my era.

Captain Starkiller:
Coleco roooolz

pprboy2000:
* cringe *

Captain Starkiller:
Battlezone, baby....
been there...

pprboy2000:
A friend of mine who's a heavy gamer showed me SFC 1, and I fell in love. I've been a Trek fan all my life, and what Trek fan can resist flying all those ships you grew up loving?

Captain Starkiller:
I know... the graphics rock.

John says:
And dreaming of flying...
I think the lighting effects in SFC 2 make the game.

Captain Starkiller:
Yes, a definite marked improvement...
dang near photo realistic sometimes
esp. the TMP textures...

pprboy2000:
Especially with great skins, like Moonraker's or Pneumonic's.
The quality of modeling these days amazes me, with some of the high-poly stuff that's out there.
Too bad my system doesn't like those models as much as I do.

Captain Starkiller:
hehehhe
Have you modeled now?

pprboy2000:
Yeah, Pneumonic convinced me to learn. I've done a few models, like the Spacedock with an interior,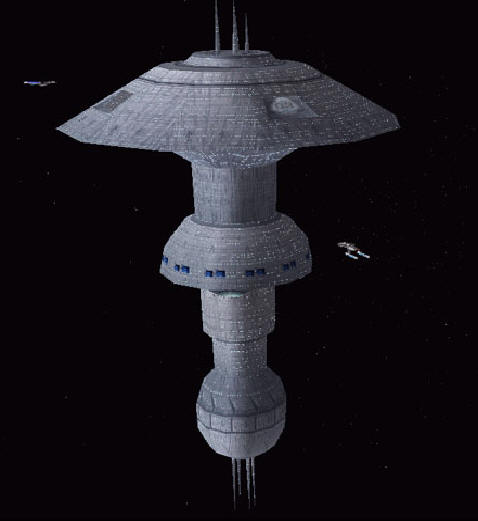 the 1701-B, etc. But I try to keep my stuff as low-poly as possible,
for people with systems like mine.
I leave high poly to those who excel at it, like Moon, P81, and Wicked Zombie.

Captain Starkiller:
what is your system?

pprboy2000:
Custom-built Gateway computer w/Pentium 550 motherboard
12.6 GB hard drive
386MB RAM
NVIDIA RIVA TNT graphics card
Creative SoundBlaster Audio 64 sound card
48x CD-ROM
Various accessories, such as: Printers - Epson Stylus Photo EX, Alps MD-1300, DVD-ROM and CD-RW drive, Mustek 1200SP scanner, etc., etc…

It was the top of the line system for at least ten minutes a few years ago...

Captain Starkiller:
still not too bad
*flexes his PII*

pprboy2000:
Yeah, it can handle most everything I throw at it. Although 3DS Max makes it shiver a little.

Captain Starkiller:
os
?
3dStudio Max makes ME shiver

pprboy2000:
By OS do you mean Windows '98?

Captain Starkiller:
yeah
I had serious issues with Max in win98se and ME
wouldn't even run...
I blame Taldren
(Just kidding... sheesh... relax everybody...)

pprboy2000:
Haven't upgraded to 2000 yet.

Captain Starkiller:
win2k and Max get along MUCH better
highly recommend it

pprboy2000:
Why not? Everyone else seems to for everything.

Captain Starkiller:
hehe
What is your fave Graphics program... ie PSP or Adobe

pprboy2000:
Adobe Photoshop, all the way. Been using it for years.
I've never used PSP, although WZ says good things about it.
I'm on Photoshop 6.0 at the moment.

Captain Starkiller:
sweet.
Hard to master?

pprboy2000:
I even get to use it at the workplace as well, very occasionally.

Captain Starkiller:
not I... got to have those MAD SKILLZ in order to get the MAD SKILLZ)

pprboy2000:
And no, I don't think it's too hard to master. It's just complicated until you get used to it.

Captain Starkiller:
I prefer PSP, but Adobe just kicks for the registries...
What was your GPA in high school?

pprboy2000:
Mastering 3DS Max is what's giving me a headache these days.
My GPA was about 2.8, 3.0. Nothing spectacular. I spent most of my time wishing I was somewhere else.

Captain Starkiller:
Grow up in CA?

pprboy2000:
I've live in the same 20 mile radius all my life.

Captain Starkiller:
very cool.
Neighborhood cop? Is your patrol near your own neighborhood?

pprboy2000:
Born in a town called Long Beach, grew up in Costa Mesa, and live in Tustin now.
No, I patrol an area about fifteen miles from where I live. It's a city called Stanton, and trust me, you wouldn't want to live there.

Captain Starkiller:
Are you in a cruiser all day then?

pprboy2000:
Yeah, I'm a uniformed cop. Drive a black and white, the works...

Captain Starkiller:
cool
How have you been affected by the Dynaverse?

pprboy2000:
Well, it took me forever to get on, and that was just a few weeks ago. For the first few months the game was out, I spent so much time texturing
for it that I hardly had a chance to play! But from what I've seen, it seems like a good concept. Kind of crashes on me a lot, though.
I liked ArticFire's server until it went splat.
The fact is, I'm only a so-so player. I'm used to playing against the AI, so actual people tend to clean my clock on the Dynaverse.
I need a bit more practice, I'm afraid. A decent modem would be nice, too.
Damn 56k POS...

Captain Starkiller:
Did you know about all of the cheating?

pprboy2000:
And I hope people give Taldren a chance to clean things up with any buggy D2 issues. I think they're doing the best they can. And yes, I knew about some of the cheating issues.
It seems people will always find loopholes and use them if they can. Just human nature, I guess.

Captain Starkiller:
Good answer... heheh
What is your favorite Star Trek Era?

pprboy2000:
When you get enough people together, some of them are bound not to play nice.
TMP. I'll never forget seeing the refitted 1701 on the big screen in ST:1. Some people gripe about how long that initial fly around scene was, but I always knew it was for people like me who could never get enough of that ship!
And the Excelsior is one of my favorite designs as well.
I like a lot of TNG stuff, of course, but TMP wins hands down for me. TOS I like mainly for nostalgia reasons. After all, I grew up on it!

Captain Starkiller:
Being the year 2001 and all, do you think we, as a society, will ever achieve the prosperity and space faring capability shown in Star Trek?

pprboy2000:
Hmmm... I'll try not to let eleven years of police experience with human nature cloud my answer here. Spacefaring abilities, yes. Definitely.
I think that might also help our basic nature as well. People aren't so bad once you spread them out a bit, and space travel would definitely do that.
I think space exploration would be a great thing for us in many ways.
But they need to privatize it. Get it out of the hands of government, and into the private sector. We'll LEAP into space once people figure out how to make it profitable.

Captain Starkiller:
Being a cop (is that okay slang, or offensive to a police officer?) did you get insane when Sean Connery appeared in Outland?

pprboy2000:
As Jack Webb said on Dragnet, we don't like being called cops.
As we all say, Jack Webb was never a cop
It's what we call ourselves, so I don't mind. And no, Connery didn't bug me in Outland, but I'm biased. I think he's a great actor.

Captain Starkiller:
No, I meant insane good
I loved the movie... was right in the same line as Alien for it's perception of our Sci-fi tech in the future I thought
he was excellent

pprboy2000:
Oh, yeah. I liked the movie a lot, and I agree with you. It will be many years before space travel looks like Star Trek. Sleazy mines, strippers, and
lousy working conditions are probably much more realistic of an expectation. And Sean Connery could play a tribble and make it look great!
He's one of the best actors around. Just gets better and better the older he gets.

Captain Starkiller:
So, are you excited about Orion Pirates?

pprboy2000:
I'm really looking forward to it. I never played SFB, so all I have is what former players like P81 have told me about X ships, mauler weapons, etc., etc.
I'm hoping for good things with this game.
And I was very pleased when I read your interview with SFC Shadow, and he mentioned the comprehensive ship guide being included in the strategy book.
That was an important feature that was missing from the SFC 2 manual.

Captain Starkiller:
what the heck does 'ablative' mean?
Yeah, Hawk can really nail the interview....

pprboy2000:
It's a modern day military term for a sort of "snap-on" armor plating that can be pulled off, discarded, and replaced easily once it gets damaged. How that term can apply to phasers, though, is beyond me. I guess it means something else in-game.
It was mentioned in relation to phasers, right?

Captain Starkiller:
yeah
though
My experience with Battletech gave me the impression that it was reflective
like in ablative armor to reflect laser weapons

pprboy2000:
Hmm.. could be. I'm no military expert, so your guess is as good as mine. My only experience with armor is that Kevlar stuff my vest is made of.
But new weapons in the game are always interesting. I really liked the addition of AMD in SFC 2.
Had I known about that feature when I wrote "Desperate Measures", the story probably would have been a lot different.

Captain Starkiller:
I enjoy the amd too...
really makes you think when choosing eras in game
about that story, "Desperate Measures"
man...
Just Amazing!
How often do you write?

pprboy2000:
Thanks. I don't write fiction that often. I usually don't have the time. But I've always been interested in writing. I was one of those students who did really
well in English class, but had to take off my shoes to count higher than 10 in math class.
Besides, my job requires a lot of writing, so I've had my share of experience, even if it's non-fiction.

Captain Starkiller:
Its too good to just have 'come out one night while I was daydreaming'
reads as though you really worked it
very good story

pprboy2000:
Well, I thought about it a lot before I wrote it, but the initial idea was just to depict a large-scale fleet battle. I'd read and liked a lot of the stuff on the fiction forums, but I wanted to do something REALLY battle oriented. My main inspiration was the fleet battle scenes in Tom Clancy's "Red Storm Rising".
But it did start out as a daydreaming sort of thing. I just built on it from there.

Captain Starkiller:
congrats
very nice
do you read the fan fiction much?

pprboy2000:
Thanks. I'm glad people liked it. What I'm really hoping for now is for Moonraker to do more of those pics.

Captain Starkiller:
oh yeah

pprboy2000:
I don't read it as much as I used to, but I still do when I have the time.

Captain Starkiller:
fish keeping?
vs fish throwing-backing?
hehe

pprboy2000:
Yeah. Two outdoor ponds (one barrel, one in-ground, stocked with fancy-tailed goldfish), one freshwater tropical tank, a Betta hex, and a saltwater reef tank.
And yeah, I'd definitely throw them back. I don't like the way most fish taste.
I'm a meat and potatoes, simple diet kind of guy. I only like fish foods if I'm watching them on the Iron Chef.

Captain Starkiller:
very nice...
if you get REAL bored... http://www.chiculadreams.com is my very-soon-to-wife's family page... there are pics of the tanks we have there... nothing too major.
Do you prefer fresh to salt?

pprboy2000:
I'll check that link out. And I'm kind of on the fence there. Salt fish are much more interesting to look at, but freshwaters are MUCH easier to keep.
I love 'em both, but for different reasons, I guess. I've had my fresh tank for a couple of years now, so it's pretty much self contained, with a minimum of help from me.
Marine fish take a lot more effort, but I love looking at that reef!

Captain Starkiller:
especially a reef tank
man
how many gallons?

pprboy2000:
That's what I have. Live rock, corals, the works!

Captain Starkiller:
wow
impressive
So... Cop Camaros vs. Cop Mustangs... which is better?

pprboy2000:
Just a 60 gallon - I didn't have the room for bigger. I'll e-mail you a pic later.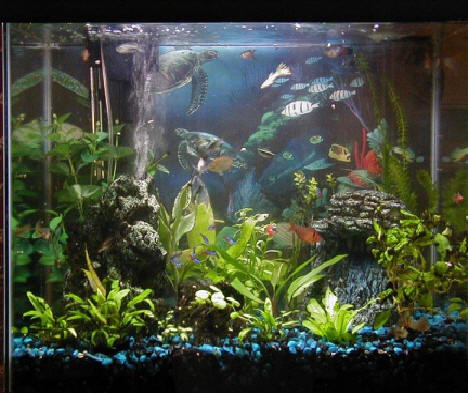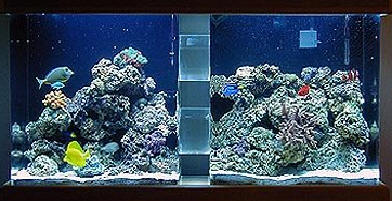 Actually, my department drives Ford Crown Victoria Police Interceptors, now that Chevy doesn't make the Caprice anymore. Both the street cops and the
administration more or less loathe the Crown Vics - no muscle, dammit!
We drive Blazers and Tahoes for beach and mountain patrol, but the street cars are all Fords.

Captain Starkiller:
if you had to choose between Baywatch and DS9?

pprboy2000:
LOL! DS9, of course. I loved that show once the Dominion War started, although there's also a certain appeal to watching Hasselhoff perform open heart surgery
with a Swiss Army knife...

Captain Starkiller:
What is your next SFC-related project?

pprboy2000:
I'm working on a Pearl class repair facility, which was a FASA design from the Fed Ship Recognition Manual. It's basically one of those ST:1 spacedock
frames with a small command pod and nacelle attached, so it can move from place to place and repair damaged ships. I try to do things I think no one else is doing.

Captain Starkiller:
very kewl

pprboy2000:
No need to duplicate work within the community. There's enough projects to go around. And besides, we have enough TMP Enterprises at this point.
I'm also working on a Mirak design, just because some of those races seem to get the short end of the modeling stick.
I'd like to try doing a ship for each race, just to see if I can.

Captain Starkiller:
Awesome. I like that Dark Drone has taken it upon himself to assist in beefing up the outer races...
Are you still doing custom textures for players?

pprboy2000:
Yeah, I like what he and Crymson have done for races like the Mirak and ISC. Even if you don't play those races, it's alway nice to look at a different enemy ship.
I don't do custom stuff for other players as much as I used to, although I'll still try to help out if someone e-mails me. I originally started doing that in partnership
with Pneumonic, but once he learned to do his own stuff there wasn't as much need for it anymore. That's one of the reasons I took up modeling.

Captain Starkiller:
Hawkeye is currently joined up with the XenoCorp fleet, have you tried playing with the fleets in MultiPlayer skirmishes on Gamespy?

pprboy2000:
Had to do something to keep busy in the SFC world.

Captain Starkiller:
I know your modem pain, too...

pprboy2000:
No, I haven't. I'm not averse to trying it, but I'm not sure I'm a good enough player yet. And besides, I'm happy enough if I can even connect to the
Dynaverse, let alone something else like Gamespy!
My cable company keeps promising a cable modem in the near future, but I'm starting to turn blue from holding my breath.

Captain Starkiller:
have you tried any of the user created custom missions?

John says:
Until then, I'm stuck in 56k hell.
No, I haven't, but that's only because I'm not sure where to get them. I don't look at the mission scripting forum as much as I shoud. I really liked some of the ones people made for SFC 1.
What are some of the good ones?
My biggest mission regret about SFC 2 was the loss of customizable hostile skirmishes, with different terrains, etc., etc. And give me my Sarbase Assault back, dammit!

Captain Starkiller:
ok, which is your favorite ship ever...?
*gathering list of script links*

http://www.blackopsstation.com/scripts.htm
check down at the bottom
also that Tenndra Exercise is pretty cool!
http://www.blackopsstation.com/tenndra_main.htm

they are all fairly easy to install

pprboy2000:
In the game or Trek in general?

Captain Starkiller:
ever
in any form
any show really

pprboy2000:
Oh, man. That's a tough one. For Trek, the TMP Enterprise is tied with the Excelsior (both variants). For other sci-fi, I have to say that the Shadow ships from
Babylon 5 were about the scariest looking things I've ever seen in a series. I also liked the Agamemnon type ships in B5, with that rotating center module.

Captain Starkiller:
I really liked the look of the Eagle (Space 1999) and the Cylon Raiders. But, its the USS Chandley for me, with the Akira a very close second
well, any web pages you wanna plug?

pprboy2000:
I always liked the Chandley, but the Baker was my favorite FASA.
Just the Dominion website. I think it's worked out fairly well since it started.

Captain Starkiller:
excellent.
Any other topics you want to touch on?
You listen to Howard Stern?

pprboy2000:
Every day.

Captain Starkiller:
Bababooooooey

pprboy2000:
You can't survive in my job without an inappropriate sense of humor.

Captain Starkiller:
Your partner a guy?

pprboy2000:
No, I don't have one. We drive single-man cars. If something hits the fan, we just roll additional units and hope they get there before I have too many holes in me.
But most of the cops in my area are guys.

Captain Starkiller:
How bad did that armored bank robbery affect you? The one that happened two, three years ago?
the guys with the HEAVY weapons and body armor?
It was way longer than three years...
life is just flying by...

pprboy2000:
That was in LA, about 45 minutes north of me. I watched the whole thing on TV, sitting at my favorite bar. Typical case of the bad guys outgunning us.
It helped in the end. We're a lot better armed now because of that incident. They upgraded all our weapons after that.

Captain Starkiller:
wow... I was stunned... the images were so rough
cant even imagine
You there for the earthquake too?

pprboy2000:
I've never been in a shootout that bad (fingers crossed).
I've been here for every earthquake since 1967. Which one are you talking about?

Captain Starkiller:
the highway crushing all those people earthquake
sorry
really bad with dates... ask my fiance

pprboy2000:
Oh yeah. That was in San Francisco, I think. Way too far north for me to feel it. That one in Northridge about six years ago knocked me right out of bed at 4:30 in the morning.

Captain Starkiller:
oh man... too much. I managed to miss the eruption (Mt. St. Helens) by about a week...
That was my closest brush

pprboy2000:
Whoa. That's some nasty stuff as well. I've been through all the earthquakes, a few fires, and several El Nino's. California keeps you on your toes.
Damn near lost a car to that last El Nino flood...
I was stuck at a friend's house for two days due to flooding.

Captain Starkiller:
wow
good friends I hope

pprboy2000:
Yeah, my best friend, and it was my days off. We drank a lot of beer and went swimming where his street used to be. The water was five feet deep.

Captain Starkiller:
How does the wife feel about your SFC contributions?
She doesn't mind sharing?

pprboy2000:
No, she doesn't gripe too much. I'm lucky that way, and I make sure to spend plenty of time with her as well. It keeps me out of trouble, anyway.

Captain Starkiller:
very good

pprboy2000:
She'd rather have me doing this than drinking and carousing anyway.

Captain Starkiller:
Heheh
Anything else you would like to share?

pprboy2000:
Only that I'm glad to be a part of the SFC community, and that it's nice to be on forums that are reasonably flame-free. The SFC forums are good that way.

Captain Starkiller:
Lately, yes
Well, thanks for sharing so much of your time. Very cool chatting with you!

pprboy2000:
Yeah, there were some growing pains, but it's calmed down a lot.

pprboy2000:
Enjoyed it as well. Take care!

He is also a regular contributor to the SFC Community and can be found haunting the forums at Taldren.
His Spacedock Model can bee seen in more detail here