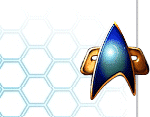 Starfleet Universe
Current News
Old News
Interviews
Articles
Downloads
Tutorials
Staff

SFC Community
SFU Forums
Links
Modder Policies
Nightsoft
STGU

SFC Volume III
Press Coverage
Ship Profiles
Screenshots
Model Installation

SFC Orion Pirates
(SFC2:OP)
Picture Gallery
Mods Installation

SFC Volume II
(SFC2:EAW)
SFC2 Dev. Diary
Picture Gallery
Online Gaming FAQ
Interface

SFC Volume I
YnrohKeeg's Tactics
Mission Reviews
Game Information
Music Gallery
Picture Gallery

Hosted Sites
Newships Project
Omega Sector
Fleet Dock 13
SFC Briefing
Vulcan Yards
Get Hosted!


Mission Name: X-Ships
Created By: Roger Bacon
Download X-Ships
---
Many of Roger Bacon's various custom scenarios start with a good idea and expand upon it quite nicely, and this mission is no different. X-ship is a winner...and it's a lot of fun to play. For those of you that like the firepower of a DNH yet wish you could still maneuver like a DD, here is your wish.

SFB players are well aware of what an X-ship is, but those non-SFBers are really in for a treat with this new mission. I found the modified Romulan KRCS with its type-R plasmas that recharge at high speed to be a great ride. The ship zips around with the excellent turn mode afforded a Klingon-design cruiser, yet packs a powerful punch! Almost too powerful (a little aside that those of you that like your skirmishes to lean toward the "easy win" side will enjoy). The first time I played the scenario was on the Commodore level, and I won it with nary an internal hit placed upon my X-ship (opponents were Gorn). [And despite the readme.txt file warning that the scenario has a tendency to crash the first time, I didn't experience a crash--maybe just lucky?] Anyway, I played the mission again to test my merit (this time against Federation ships) and again won quite handily. Next I played on the Admiral level, and although I still won, it was a much closer fight and I took considerable damage. Maybe this means the scenario is a little too easy, or maybe I'm a natural at fighting an X-ship-----if you picked the first option, you're more likely to be correct.

I very much enjoyed the scenario and would recommend it, as it is definitely fun and the idea is original. (Note to Roger: Please make more versions with the other races!) Since the enemy ships won't fire on you until you fire or one of your support ships is destroyed (as per the readme file), I would recommend repairing both your type-R torps BEFORE you fire, thereby giving you the time needed to get your X-ship "fully" operational before jumping into combat (your engines will take a little longer to fully repair).

I give the scenario a 9.5 out of 10, and promise a 10 out of 10 once Roger makes a Gorn X-ship version!

These reviews are submitted to us by members of the Starfleet Command online community. The views expressed in all 'Community Mission Reviews' do not necessarily reflect the opinions of Starfleet Universe, the Xtreme Network or HearMe.

[ Back to the Community Mission Reviews Index ]

Send us Your Review!

If you'd like to send us a review of this or any other Community created Starfleet Command mission/campaign that you've played then here's some general guidelines!
There is no set length for a review, but 1-2 paragraphs is a nice size.
We won't post any reviews that contain bad language or flames against the mission creator or anyone else. So don't even bother sending it if that's what you're planning on doing ;)
Don't send in reviews of Official Starfleet Command missions. We only want reviews of missions that have been created by members of the Starfleet Command community!
Be sure and include in the email your name/nick/handle you'd like to be credited as, the name of the mission/campaign you're reviewing and the creator(s) of the mission/campaign.
Unless requested by you in your email, your email address will be printed with your review. So, if you want your email address left out of the review, then please tell us! :)
That's all there is to it! :) We look forward to receiving your review!