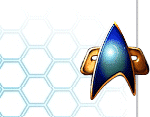 Starfleet Universe
Current News
Old News
Interviews
Articles
Downloads
Tutorials
Staff

SFC Community
SFU Forums
Links
Modder Policies
Nightsoft
STGU

SFC Volume III
Press Coverage
Ship Profiles
Screenshots
Model Installation

SFC Orion Pirates
(SFC2:OP)
Picture Gallery
Mods Installation

SFC Volume II
(SFC2:EAW)
SFC2 Dev. Diary
Picture Gallery
Online Gaming FAQ
Interface

SFC Volume I
YnrohKeeg's Tactics
Mission Reviews
Game Information
Music Gallery
Picture Gallery

Hosted Sites
Newships Project
Omega Sector
Fleet Dock 13
SFC Briefing
Vulcan Yards
Get Hosted!


Mission Name: Save the Hood
Created By: Jim
Download Save the Hood
---
| | |
| --- | --- |
| Reviewed By: Robin | On: 12/10/99 |
This mission was written by Jim, of the Andromedan Termination League.
This is a historical mission, reminiscent of the great naval battles of WW2.
A Klingon fleet of 3 cruisers ambushes a Federation Heavy cruiser in the rings of a planet, but little do they realise that their secret has been compromised by Fed intelligence.

Your mission is to fly the Hood, the Fed Heavy Cruiser, and turn the tables on the attackers. It's possible to win this scenario, but it is not easy! At the start, the biggest Klingon closed to attack range, while the other 2 maneuvered in from around the planet. You have a limited time to dispose of your enemy before his reinforcements arrive. If you fail to do so, it's best to try to escape at full warp!

Terrain is well laid out, with some asteroids close by.The Hood has a single scatterpack, which can turn the tables on an unsuspecting enemy.After the first volley of overloaded Photons, you will find yourself hard pressed to recharge the main weapons, as the enemies close in. It's a good test of your tactical ability, but I'd suggest trying it at Captain level at first. Keep your speed up, and good luck!

These reviews are submitted to us by members of the Starfleet Command online community. The views expressed in all 'Community Mission Reviews' do not necessarily reflect the opinions of Starfleet Universe, the Xtreme Network or HearMe.

[ Back to the Community Mission Reviews Index ]

Send us Your Review!

If you'd like to send us a review of this or any other Community created Starfleet Command mission/campaign that you've played then here's some general guidelines!
There is no set length for a review, but 1-2 paragraphs is a nice size.
We won't post any reviews that contain bad language or flames against the mission creator or anyone else. So don't even bother sending it if that's what you're planning on doing ;)
Don't send in reviews of Official Starfleet Command missions. We only want reviews of missions that have been created by members of the Starfleet Command community!
Be sure and include in the email your name/nick/handle you'd like to be credited as, the name of the mission/campaign you're reviewing and the creator(s) of the mission/campaign.
Unless requested by you in your email, your email address will be printed with your review. So, if you want your email address left out of the review, then please tell us! :)
That's all there is to it! :) We look forward to receiving your review!