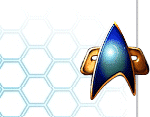 Starfleet Universe
Current News
Old News
Interviews
Articles
Downloads
Tutorials
Staff

SFC Community
SFU Forums
Links
Modder Policies
Nightsoft
STGU

SFC Volume III
Press Coverage
Ship Profiles
Screenshots
Model Installation

SFC Orion Pirates
(SFC2:OP)
Picture Gallery
Mods Installation

SFC Volume II
(SFC2:EAW)
SFC2 Dev. Diary
Picture Gallery
Online Gaming FAQ
Interface

SFC Volume I
YnrohKeeg's Tactics
Mission Reviews
Game Information
Music Gallery
Picture Gallery

Hosted Sites
Newships Project
Omega Sector
Fleet Dock 13
SFC Briefing
Vulcan Yards
Get Hosted!


Mission Name: Limping Home
Created By: Roger Bacon
Download Limping Home
---
Stranded far away from the nearest base, engines damaged, and an enemy fleet running you down like the dog you are. This is somebody's idea of a good time. I guess I rely more on speed than I thought, because I found this mission very difficult, especially on Admiral level. I tend towards small fleets for myself: one big ship and maybe one small companion. The enemy fleet would almost always run me down long before I got to the "protection" of the base, which often wasn't any help at all.

One tactic I found that finally turned the tide: Call for a tow! I tell the base I want help, then tell it to attack one of the ships in the attacking fleet. My new wingman will high tail it towards the ship, which will bring him right by me. I snag him with a tractor beam, then tell him to escort the base. He high tails it back, dragging me along with him. This is about the only way I've found that I can get to the base early enough for his big guns to do any good in my battle against the enemy fleet.

Problems I've had with this scenario: It seems to come up way too often. The Orions are picked as enemies way too often. The base sometimes just doesn't fight back. Finally, when I have a really big fleet, sometimes part of the enemy fleet starts out right next to me, mangling my ships before I can even start to run.
---
This was a thoroughly enjoyable mission. Not too hard, not too easy. I've played it several times, and find that it seems to be geared more for the mid-range strength of fleet. If your fleet is too small, you will have a difficult time. If it's large, you wonder to yourself as you turn to face the enemy what kind of crazy captain would be chasing a couple of battleships towards a battle station with only a couple of heavy cruisers. If your fleet is mid-range, you'll have a great time. Also, there's the panic button. Call the station for help, and you'll get it (at a price). I think it's both realistic, and balancing to be able to cry for help.

Conclusion: Download this one and put it in your campaign! Fully balanced, challenging - but not impossible by a long shot.
---
I have to say that I really like this mission, especially considering that it's available in both a campaign and skirmish version. The concept is that your group of ships is trying to make it to BATS before an enemy fleet catches you and tries to destroy you. The idea is very ingenious in that the speed of your ships is capped (16, 13, or 10 depending on the difficulty level you're playing), but the other systems of your ships are fully functional, making it challenging, yet still winnable. The mission also allows you to ask for reinforcements from the base to supplement your fleet, a big help if your ships are small (or singular), but at a loss in final prestige points.

Mr. Bacon has created a very enjoyable and thoroughly challenging mission here, and I recommend it for everyone. (I also recommend getting in range of the BATS type IV phasers before you engage the enemy ships, as you will need that additional firepower to help you win!)

I give this mission a 9.5 out of 10. Thoroughly enjoyable!

These reviews are submitted to us by members of the Starfleet Command online community. The views expressed in all 'Community Mission Reviews' do not necessarily reflect the opinions of Starfleet Universe, the Xtreme Network or HearMe.

[ Back to the Community Mission Reviews Index ]

Send us Your Review!

If you'd like to send us a review of this or any other Community created Starfleet Command mission/campaign that you've played then here's some general guidelines!
There is no set length for a review, but 1-2 paragraphs is a nice size.
We won't post any reviews that contain bad language or flames against the mission creator or anyone else. So don't even bother sending it if that's what you're planning on doing ;)
Don't send in reviews of Official Starfleet Command missions. We only want reviews of missions that have been created by members of the Starfleet Command community!
Be sure and include in the email your name/nick/handle you'd like to be credited as, the name of the mission/campaign you're reviewing and the creator(s) of the mission/campaign.
Unless requested by you in your email, your email address will be printed with your review. So, if you want your email address left out of the review, then please tell us! :)
That's all there is to it! :) We look forward to receiving your review!