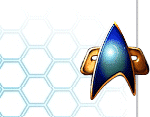 Starfleet Universe
Current News
Old News
Interviews
Articles
Downloads
Tutorials
Staff

SFC Community
SFU Forums
Links
Modder Policies
Nightsoft
STGU

SFC Volume III
Press Coverage
Ship Profiles
Screenshots
Model Installation

SFC Orion Pirates
(SFC2:OP)
Picture Gallery
Mods Installation

SFC Volume II
(SFC2:EAW)
SFC2 Dev. Diary
Picture Gallery
Online Gaming FAQ
Interface

SFC Volume I
YnrohKeeg's Tactics
Mission Reviews
Game Information
Music Gallery
Picture Gallery

Hosted Sites
Newships Project
Omega Sector
Fleet Dock 13
SFC Briefing
Vulcan Yards
Get Hosted!


Mission Name: Convoy Attack!
Created By: Scott Robert Ladd
Download Convoy Attack!
---
Everything roger says is true. I would suggest one change, though.... Make the missions have you use NCT's, and do a classic cutting out maneuver, where you capture a ship with harming it. In the days of wooden ships and iron men, captians participated in the prize system, where they got money from the sale of captured ships. This would be a good addition to this mission.
---
This is a skirmish mission where you have to attack and destroy/capture freighters. I really enjoy this mission. The freighters have a 50% chance of being escorted and there are Q-ships in with the freighters regardless. When you attack the freighters they often split up in to two different groups. That's a good job of programming because we all know the AI on its own would just move them as a block of units toward their destination.

This scenario is very good and it could be made even better with a few modifications. First, add a campaign version. Do that and I can say goodbye to Interplay's freighter attack missions with their unrealistic 9 DN reinfocrement fleet. Second, allow players to choose the race of the enemy fleet they will face by means of the skirmish customization screen. Third, increase the chance of escorts being present to 100% because the mission is too easy without escorts. Alternately, you could use a flag in the sfc.ini file to determine the chance of escorts being present if you want to allow users to control that.

This is the only mission I know of by Robert Ladd. I hope he writes more soon.

These reviews are submitted to us by members of the Starfleet Command online community. The views expressed in all 'Community Mission Reviews' do not necessarily reflect the opinions of Starfleet Universe, the Xtreme Network or HearMe.

[ Back to the Community Mission Reviews Index ]

Send us Your Review!

If you'd like to send us a review of this or any other Community created Starfleet Command mission/campaign that you've played then here's some general guidelines!
There is no set length for a review, but 1-2 paragraphs is a nice size.
We won't post any reviews that contain bad language or flames against the mission creator or anyone else. So don't even bother sending it if that's what you're planning on doing ;)
Don't send in reviews of Official Starfleet Command missions. We only want reviews of missions that have been created by members of the Starfleet Command community!
Be sure and include in the email your name/nick/handle you'd like to be credited as, the name of the mission/campaign you're reviewing and the creator(s) of the mission/campaign.
Unless requested by you in your email, your email address will be printed with your review. So, if you want your email address left out of the review, then please tell us! :)
That's all there is to it! :) We look forward to receiving your review!