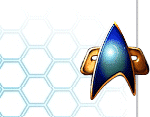 Starfleet Universe
Current News
Old News
Interviews
Articles
Downloads
Tutorials
Staff

SFC Community
SFU Forums
Links
Modder Policies
Nightsoft
STGU

SFC Volume III
Press Coverage
Ship Profiles
Screenshots
Model Installation

SFC Orion Pirates
(SFC2:OP)
Picture Gallery
Mods Installation

SFC Volume II
(SFC2:EAW)
SFC2 Dev. Diary
Picture Gallery
Online Gaming FAQ
Interface

SFC Volume I
YnrohKeeg's Tactics
Mission Reviews
Game Information
Music Gallery
Picture Gallery

Hosted Sites
Newships Project
Omega Sector
Fleet Dock 13
SFC Briefing
Vulcan Yards
Get Hosted!


Mission Name: Cavalry Charge
Created By: Cory Bodzin
Download Cavalry Charge
---
This is one Mission I greatly enjoy. Now I have a lowly 200 Mhz machine so I do unfourtunately have to turn down the speed to avoid warpage of the ships and stuttering from graphics overload. I played this on Admiral Level.

But this is one hell of a mission to play. One of the best I have seen released so far. I blew the first time up by charging straight into the jaws of death with all my AI companions. The AI just cannot handle a good knife fight and you end up having to micromanage the fight.

So the 2nd Time I told the 6 AI ships I could control to escort me and I angled for the Klingon flanks. I then launched probes into the fleets to Identify the Victory and Lyran cruiser. Once identified and logged I directed my fleet to attack the Victory. So is usual fashioned they fired off Proxy Photons while I closed in with full overloads. Once the Victory went down the Lyrans starting to bug out after killing enough klingon ships. Your mileage may vary. With the Lyrans running I mopped up the Klingon fleet

The ships I lost were the smaller ones and the Hydrans since I couldn't control them they continued on the merry way to enternal bliss in the hallowed methane halls of were ever they go.

Big key to winning this one is slow the game down to a manageable level and micromanage your fleet then it become intensely fun. Enjoy this one.
---
This is a hard mission. I thought the enemy is in training! They don't look it comparing they have a IKV Victory Dreadnought that is killing you as we speek. "Everyone concentrate on the Dreadnought!" Now how do you do that considering you have many ships attacking and the hard one, the lyrans? Their ESG's is destroying your fleet. If lucky, and you can still survive after destroying the Dreadnought, you might still lose when you finish the mission. So how do you make it much better? Simple. At the start of the mission, order your FFG to defend you and your DW. Is this crazy to you? No. Now have the 2 of the allied race and 2 more Federation ships to attack the dreadnought. Now the rest that havn't been commanded will attack the other ships. This worked for me. Concentrate at the right and rear shields. They are weak because they have an angle to be damaged seriously. After that, the klingons will come to defend the Victory. This is where your FFG and DW (If still alive) comes in handy, Have them defend the victory and not only will they damage (since I am using version 1.01.90) the enemy but they also damage the target that is supposed to be defended. Now you can damage the other vessals. WHAT A GOOD THING! I recommand going after the lyrans and attacking them or you have a problem. After you kill the lyrans, the enemy klingons are at your disposal to destroy!!! Yipee! you did it! Now you have a fun time defeating the enemy without the mods!

These reviews are submitted to us by members of the Starfleet Command online community. The views expressed in all 'Community Mission Reviews' do not necessarily reflect the opinions of Starfleet Universe, the Xtreme Network or HearMe.

[ Back to the Community Mission Reviews Index ]

Send us Your Review!

If you'd like to send us a review of this or any other Community created Starfleet Command mission/campaign that you've played then here's some general guidelines!
There is no set length for a review, but 1-2 paragraphs is a nice size.
We won't post any reviews that contain bad language or flames against the mission creator or anyone else. So don't even bother sending it if that's what you're planning on doing ;)
Don't send in reviews of Official Starfleet Command missions. We only want reviews of missions that have been created by members of the Starfleet Command community!
Be sure and include in the email your name/nick/handle you'd like to be credited as, the name of the mission/campaign you're reviewing and the creator(s) of the mission/campaign.
Unless requested by you in your email, your email address will be printed with your review. So, if you want your email address left out of the review, then please tell us! :)
That's all there is to it! :) We look forward to receiving your review!