How does an Atari VCS work?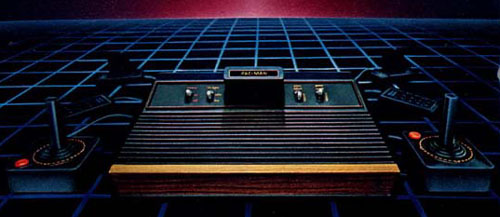 A simple question, and probably the best place to start.

Let's take a look at the basics of an Atari system:

I said the basics, didn't I?

Click on any of the above links to go further in depth on that component - this was going to be a one-pager, but there's just too much for a single page...

These pages are in progress right now, so there won't be pictures for a day or so, and not all pages may be complete.

Comments? Questions? Answers? Email me!