The Case - Page 2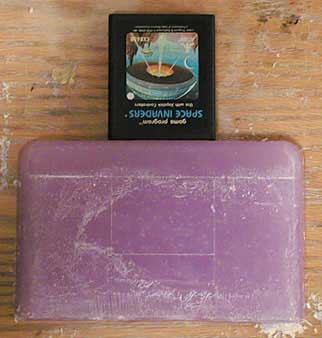 This is basically my starting point for the wax sculpting. I started with a Pyrex lasagna pan and filled it with hot wax, then let it cool and harden overnight.
You can see a couple of guides that I drew to lay out the block, and I've already taken a hunk off of the bottom.
I'm using an extra Space Invaders Cart for scale, and later to mold the cartridge slot.