NP's Guide Mistakes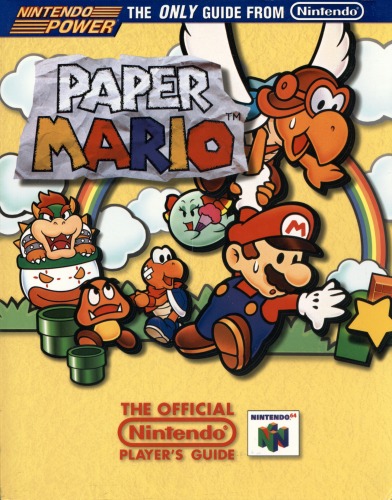 Nintendo Power's Paper Mario guide
seems to be better than the SMRPG
guide in the aspect of mistakes;
however, the book's life is still young...

(If you see an

symbol on the site, that mean's NP didn't even have it in the guide!)

PG 18: Under the map of Goomba Village, where it talks about the star pices, you give the letter to Goompa rather than Goompapa for the star pice.

PG 19: On the map of Toad Town (the small map), shouldn't the line be going from the Star Door rather than Pleasant Path to show you the way to Peach's Castle?

PG 49: Franky isn't the shopkeeper, Igor is. Franky is the ghost just inside the entrance.

PG 53: The tab saying "Mystical Key" should be pointing to the chest, not the wardrobe.

PG 100: Under Jade Jungle, you never fight Jr. Troopa there! You only fight him in the Toad Town bay!

PG 119: Life Shroom, Lime, and Lime Candy are in the wrong alphabedical order!


Do you have a mistake I missed?
Go ahead and get it to me!

Guide image courtesy The Mushroom Kingdom.