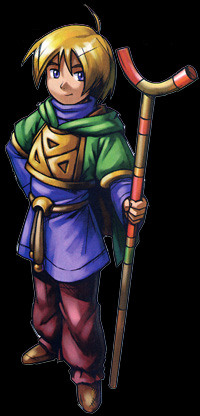 Real Name: Jason
Element: Wind
Class: Red Mage
Position: Owner, Webmaster, Admin, CEO, President, Prime Minster...
Sign: ♊ (Gemini)
Born: June 18, 1986
E-mail: qeomash (at) gmail.com
Webpages: SOTSS, CoS Forums Prefect

Fav NES: Zelda 1 & 2, Kirby's Adventure, Metroid
Fav GB(A): Mario & Luigi, Pokémon, Zelda (Awakening, Oracles), Golden Sun (Both)
Fav SNES: SMRPG, Super Mario World, Final Fantasy 2, Kirby Superstar, Kirby's Avalance, Zelda: A Link to the Past, Super Metroid
Fav N64: Paper Mario, Zelda 64, Majora's Mask, Kirby 64, Super Smash Bros., Mario 64
Fav GCN: Super Smash Bros. Melee, Tales of Symphonia, Metroid Prime, Zelda: Wind Waker
Fav PS: Final Fantasy VII, FF IX, FF X, Gitaroo Man
Fav PC: Dark Forces, StarCraft, Final Fantasy XI
Total Console Collection: 276
Fav Movies: The Sixth Sense, MiB, K-PAX, Star Wars, Lord of the Rings, Harry Potter, Jurassic Park, Back to the Future, The Matrix, Equilibrium, Dr. Strangelove, Monty Python and the Holy Grail, Howl's Moving Castle
Fav Music: Video Game, Movie Soundtracks, and just about anything besides Country and Rap
Fav Color: Green
Fav Websites (In No Order):
Metroid Database
The Mushroom Kingdom
Kirby's Rainbow Resort
Zelda Universe
The Iconfactory
ResExcellence
Chamber of Secrets Forums
Chudah's Corner
Fullmetal-Alchemist.com
Deviant Art

Pets: Vinnie
Personal Quotes:
"If you can't duct it, chuck it."

"Sometimes I think I'm crazy. Other times I know."

"There is more courage in admitting your fears, than claiming to be fearless."

"It is our choices, far more than our abilities, that show who we truly are."