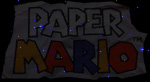 Bosses
| | | | | | | | | | | | | | | | |
| --- | --- | --- | --- | --- | --- | --- | --- | --- | --- | --- | --- | --- | --- | --- | --- |
| | Jump | | Fire | | Thunder | | Ice | | Fear | | Poison | | Sleep | | Silence |
Name

HP

Weakness

Special Defense

Thought
Axem Rangers
Best Team:
Mario, Toadstool, Mallow
Axem Black

550

Unknown
Axem Green

450

Unknown
Axem Pink

400

Red, WRONG POSITION!
Axem Rangers

999

It's a melee!
Axem Red

800

Unknown
Axem Yellow

600

Unknown
This odd group is pretty easy...with the lazy shell. Before battling, Toadstool MUST HAVE THE THE LAZY SHELL!! First of all, take out Pink. Then Green, Black, Yellow, and Red. They will reatreat to the large gun called the Axem Rangers. It fires an ultra powerful beam...the Breaker Beam. Toadstool should do Group Hug when needed while battling the head.
Belome #1
Best Team:
Mario, Mallow
Belome

500

I just...wanna sleep.
Use Mallow's Thunderbolt whenever possible. Before battling, equip a 'Trueform Pin' on Mario. Eventually, Belome will swallow Mallow whole, and the battle will go on without the 'Tadpole'.
Belome #2
Best Team:
Mario, Toadstool, Geno
Belome

1200

Gotta yummy in my tummy.
Bowser Clone

300

Unknown
Geno Clone

250

Unknown
Mallow Clone

150

Unkown
Mario Clone

200

...
Toadstool 2

120

Unkown
Belome's back with a new array of attacks. He's traded in the old "Scarecrow Funk" for Light Bubble and other sleep attacks. Most of all, if he swallows one of the party, he'll eject the party memeber and a clone! Simply concentrate on Belome with Normal attacks, but do all-encompasing attacks when there's a clone present. It shouldn't take much.
Birdo
Best Team:
Mario, Toadstool, Bowser
Birdo

777

I just love life!
Eggbert

10

What a glorious day!
Shelly

500

Slow down!
At first, you battle Shelly. Hit it five or so times and the shell will crack open, revealing Birdo! Firing a barrage of Eggs, Birdo can be tough. It's almost impossible to blunt the eggs, unless you use defense. Just attack with all you got, and use Group Hug often.
Boomer
Best Team:
Mario, Toadstool, Geno
Boomer

2000

It's all over now...
This soldier may not be afraid to die in battle, but he undoubtidly will. You first face Red Boomer, with bad attacks and good defense. Then, he switches into his bule armor and the things flip. Just attack untill he's gone. Try not to use many Items on this lightweight.
Booster
Best Team:
Mario, Bowser, Mallow
Booster

800

This is like realize you're outside without your clothes on!
Snifit

200

Minimum wage for this?!
This looney isn't a boss you're required to battle, but he's fun anyway. First, you are required to take out the three snifits (use Snow, if by some remarkable chance you have it already). Then, attack Booster himself with Mario's jump untill he's gone. Not too hard.
Bowyer
Best Team:
Mario, Mallow, Geno
Bowyer

720

What's with these folks?
Bowyer isn't as loony as Booster, but insane none the less. For starters, use all Magic attacks. He'll lock the Y button and then you should attack with normal. He'll then lock the A button, so switch back and forth untill his HP equals his IQ (0). NYA!
Bundt
Best Team:
Mario, Bowser, Mallow
Bundt

900

Congradulations!
Candle

10

Unkown
Raspberry

600

Congradulations!
Torte

*

Unkown
This is perhaps the most unexpected boss in the entire game. Who would've expected to fight against a 12' tall cake? Before battle, try and remeber to purchase and equip three Fearless pins. For starters, the two chefs are impossible to kill so go after the cake, Bundt, only. After it's HP is depleted, the chefs will become aware that "zis cake is alive"! The candles soon light automatically, so just keep attacking with normal attacks untill they're extinguished. You are now left with the core of the cake: Raspberry. Use Mario's Super Jump as often as possible, while the Fearless Pins prevent you from becoming scared by the attacks thrown at you. After a long while, Booster will come on the scene and down the cake in one bite. Yuck!
Cloaker & Domino
Best Team:
Mario, Toadstool, Geno
Cloaker

1200

I love cold hard steel!
Domino

900

MAGIC! Deal with it!
Earth Link

2500

Unknown
Mad Adder

1500

I'm alive and kicking.
When the battle first starts, you'll face the two jester-looking people, Cloaker & Domino. Take out Domino first, and then Cloaker will retreat back to the massive Earth Link. Or, take out Cloaker and then you'll face the immensly powerful Mad Adder. Take the first one if you don't want a hard battle.
Count Down
Best Team:
Mario, Toadstool, Mallow
Count Down

2400

We're into overtime!
Ding-A-Ling

1200

Wake up sleepy heads!
This is by far the most predictable boss in the game (world?). At each hour, he does the same attack. (EX: 6:00, Water Blast). Destroy the two Ding-A-Lings first with Snowy and Mario & Toadstool's normal attacks, then Jump & Thundershock him for all you're worth!
Croco 1
Best Team:
Mario, Mallow
Croco

320

Ooh! I'm good!
Mario must have Fire Orb (L3) before entering this battle! If you do, use it as much as possible and don't have Mallow use any FP unless it's for healing purposes. After awhile, he'll use a "Weird Mushroom" and heal 60 HP to himself. After that, he's nearly gone.
Croco 2
Best Team:
Mario, Mallow, Geno
Croco

750

Unkown
Croco's at his bandit ways again. Just start smackin' him untill he steals all your items(!). Then, continue battling and conserve your FP for Mallow's HP Rain. You'll get your Coins and Items back if you beat him.
Culex: Dark Knight of Vanda
Best Team:
Mario, Toadstool, Mallow
Culex

4096

A little off, eh?
Earth Crystal

3200

I hate being awakened!
Fire Crystal

2500

I gotta vacuume tonight!
Water Crystal

1800

Get me back underground!
Wind Crystal

800

Whhhhhhooooooo...
Toadstool must have teh lazy shell armor! This Final Fantasy-esque boss is touted as the most difficult in SMRPG, and you don't even have to fight him to beat the game, though he does offer a whole lot of experience if you can overcome him. First off, use any and all rock candies you have. If you have at least 4, the Wind Crystal will shatter easily. Next, focus on Water with Mario's Super Flame. Next, use Snowy against Fire. Finally, take out the strongest crystal, Earth, with Mallow's Shocker. Without his crystals, Culex is nothing and doesn't stand a chance. Or, rather than take that rout, just destroy only Culex as fast as possible and you'll win.
Czar Dragon
Best Team:
Mario, Toadstool, Mallow
Czar Dragon

1400

Flamin' hot! Right at ya!
Zombone

1800

Hey! We're not done yet!
Start the battle off with a few blasts from Mallow's Snowy. The Czar shouldn't take long to fall into his own pit of lava. Then, after he's dead and boiled, his body will come back for revenge. Just Jump on his brittle bones and zap him with some Shockers and he'll die...again.
Exor
Best Team:
Mario, Toadstool, Geno
Exor

1800

(None)
Left Eye

300

Unkown
Neosquid

800

Unkown
Right Eye

500

Unkown
First take out the left eye with Super Flame and a few timed normal attaks. Then throw everything normal attack you've got against the head. After the Left is revived, attack the Right with Super Flame or Super Jump. Continue this pattern untill he's dead. Don't take out Neosquid, since it's just moves wasted as it eventually comes back. Or, the other strategy: expose Exor and then use Geno Whirl and do 9999 damage. Whee.
Grate Guy & Knife Guy
Best Team:
Mario, Mallow, Bowser
Grate Guy

900

Peace is just a tream.
Knife Guy

700

Happiness is hip!
Start by attacking Great Guy with Mallow's Thunderbolt and normal attacks. Soon, he'll pop. Then have Mario smack Knife with Fire Orb or Super Flame and Super Jump. They should fall easily.
Gunyolk
Best Team:
Mario, Toadstool, Mallow
Factory Cheif

1000

Who dares to fight me?
Gun Yolk

1500

If we're beaten, the boss is alone!
Like most of Smithy's metal minions, Gun Yolk's weakness is Thunder. First of all, take out the Cheif with afew blasts from Mallow's Snowy. Then, attack the Gun Yolk himself. If you are able to destroy this pair, then Smithy's strait ahead.
Hammer Bros.
Best Team:
Mario
Hammer Bro

50

---
Use Jump against one of them (Timed Hit), then the same against the other. Use it one more time on the first one and he'll pop. The other one will use Valour up, but just jump on him one last time and he'll go the way of his Brother.
Jinx
Best Team:
Mario, Toadstool, Bowser
Jagger

600

Oh! I'm so excited!
Jinx (Round 1)

600

You're just a beginner!
Jinx (Round 2)

800

Sympathy!? Not from me!
Jinx (Round 3)

1000

Ooh! I'm gonna hurt you!
Don't laugh at his size. Be very intimidated by his size. This boss is actually a total of 4 battles. The first one is with Jinx's aprentice, Jagger. He falls easily. Next is a warm up round with the Master. Use mostly standard attacks, with the ocasinol Jump from Mario. Then comes the second battle, the "Want a Pice of This?" battle. Group Hug should be used more often in this one. Finnaly, the last battle is with Jinx, except he's fighting as hard as he can. Group hug should be used as much as needed. Jinx should fall just as easy with the first ones, except you may use afew more Pick Me Ups and FP.
Jonathan Jones
Best Team:
Mario, Toadstool, Bowser
Jonny

820

Whoa! It's all over.
There are three strategies to winning this battle, but they all start the same: attack and destroy most of
Jonney's crew.
Insane:
Soon after all the crew is gone, Jonney will ask for a 101 with Mario. You have no choice but to accept, so the others can just cheer you're only party member on. Pack plenty of Mid Mushrooms!
Easy:
Let Mario die as quickly as you can. Then, you'll face Jonny with your two remaning people.
Absolute Pushover:
First of all, it's best if Pricess has Come Back by this point. Have her put one of the Bandana Blues to sleep, and destroy the rest. Then, avoid that one single shark and attack Jonny with all 3 Party Members!
King Calamari
Best Team:
Mario, Toadstool, Mallow
King Calamari

800

This ship's MINE! SCRAM!
Tentalce (Left)

200

You wouldn't...eat me?
Tentalce (Right)

260

Keep me in cool!
You'll face two sets of three tentacles then King Calamari himself. Attack the first set with Mallow's Thunderbolt and Mairo's Super Flame. Same with the next. WARNING: the tentacles will often throw your people into the air and scare them. Fearless pins don't work!!! The next set is the same, just with 60 more HP. Finnaly, the battle is between you, and the big fish himself! Take out his remaning tentacles. Then, attack the squid's head with Fire! Fry that fish!
Mack
Best Team:
Mario, Mallow
Bodyguard

30

Boing, boing, boing.
Mack

480

Boing, boing, boing.
Start off the battle with a few blasts from Mallow's Thunderbolt to take out the bodyguards. Use Mario's jump attacks as much as you can on the minisword. If you have Super Jump, then you're guaranteed a win. Just tough it out untill that sword explodes.
Magikoopa
Best Team:
Mario, Toadstool, Bowser
Bahamutt

1200

Unkown
Jinx Clone

320

Unkown
King Bomb

500

Unkown
Magikoopa

1600

That's...my child?
This boss is one of the easyest in the game. Just hit him with your normal attacks. After about ten or so turns he'll drop a Yoshi egg into the battle. One of three monsters will emerge: Jinx Clone, King Bomb, or Bahamutt. You won't be able to attack Magikoopa untill you kill whatever came from the egg. Once that's gone, the Magikoopa won't take much more...
Megasmilax
Best Team:
Mario, Toadstool, Mallow
Megasmilax

1000

I was a water baby.
Smilax

200

Turn your eyes!
Use Mallow's Snowy as often as possible, normal attacks besides that. Simple as that.
Punchinello
Best Team:
Mario, Mallow, Geno
Mezzo Bomb

150

Yeeha! I see we're already famous!
Micro Bomb

30

Unkown
Punchinello

1200

Unkown
This British Boss is simple enough. He wants to be famous but he's trapped in a mine. Equip a pair of Jump Shoes on Mario to allow Jump to damage the pumpkin face. Don't bother with the bombs, just attack Punchinello untill he has to bring out his one and only King Bomb...

The Final Boss deserves his own page...
Smithy

Valentina
Best Team:
Mario, Toadstool, Mallow
Dodo

1000

I'm STARVED!
Valentina

2000

I tell ya, he's NOTHING!
Cocktail in hand (where'd she get that?), Valentina enters battle. The battle begins with Dodo rushing in. He by orders of his owner, he whisks the middle person in your group away and into a 101 battle. If you loose here, you loose the entire battle. After a litte HP, Dodo tucks in his tailfeathers and runs back to the rest of the battle, already in progress. Once everyone's there, use many multiple enemy attacks and remove of the self-proclamied Queen!
Yaridovich
Best Team:
Mario, Toadstool, Mallow
Yaridovich

1500

My promotion's at stake!
Possibly the hardest boss in the game, (that you're reqired to fight) Yaridovich is a formidable one. There are some requirements for this team: Mallow MUST have Shocker, and Toadstool must have Comeback. If you're that far along, Yaridovich won't be all that difficult. But, he still will have the attack "Mirage", which splits him into two different Yaridoviches! When you go to attack, take note of which one the arrow appears on. Press over and attack the other one, for it's the mirage!