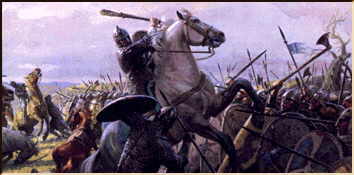 Dminoz's map mod for Medieval Diplomacy v0.3
Medieval Warlords, aka Medieval Diplomacy, is a turn-based pbem game that has a loyal following for the simple reason that it's an excellent strategy-based game that's easy to learn and kept interesting by the fact that you're playing against real people. My map mod replaces the original map graphics (below):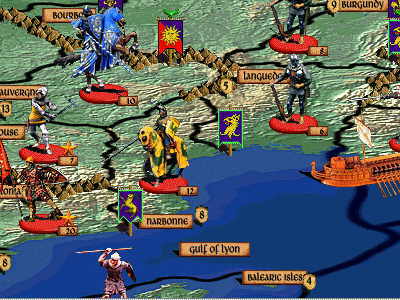 with a new version (below), derived from Imp1 graphics.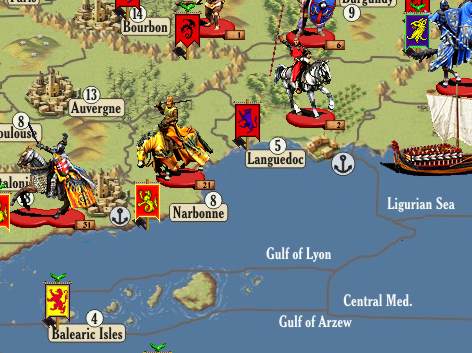 Installation
Medieval Diplomacy reads the map from a directory in its program folder called data/map. Rename the existing map folder to something like mapbackup, and then extract the new map folder from the zip file into the data directory. To change back to the original map, just delete or rename the mod map folder, and rename the mapbackup folder back to map.
Download the map (zip file, 7.6mb)
I'm more than happy to tweak this map if there are some good ideas or requests from other players. Also, if you find any mistakes, please let me know. Questions, comments, bug reports: email me at dminoz@osiran.com
Medieval Diplomacy links
Home page
Yahoo Group
EZBoard forum