Premier Date (Japan):
October 7th, 2003

Premier Date (North America):
September 18th, 2004

Premier Date (Europe):
Unknown

Additional Resources:
Anime Screen Caps
Episode Guide

Downloads:
f-zero_anime_trailer.wmv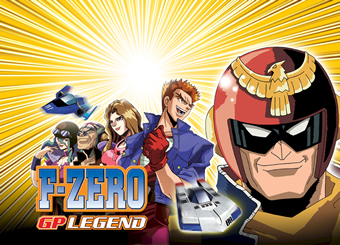 F-Zero: GP Legend has finally hit FoxBox in the US. Every Saturday morning (usually 10:30, but check your local Fox affiliate for showtimes), you can experience a brand new chapter of the popular Japanese series. The translation has been handled by 4Kids Entertainment.
It's still unknown if Europe will receive the series.
Relevant Links:
GP Legend Official Site (Nintendo)
Fox Box F-Zero: GP Legend (official site)
TV-Tokyo Website (official site, in Japanese)
Bandi F-Zero Toys (in Japanese)
Anime News Network's F-Zero Page