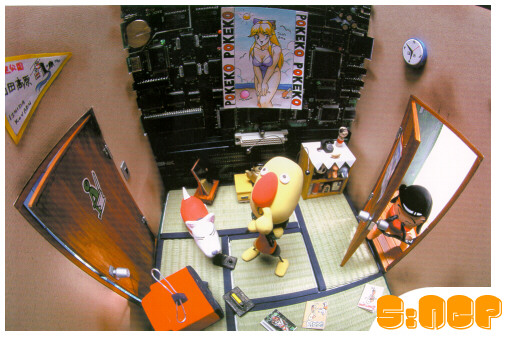 Last Updated - 4.1.02 - 7:00pm PT
How about Daily Updates? Now that'd be an April Fool's joke!

---
News and Updates

The latest news and what's new
Reviews, Previews, Codes/FAQs
Info, Specs, Pics
When it's got to be said...
Scans, gifs, music, special features, etc
The humans behind the site
Mingle with fellow enthusiasts
#ngpc on irc.damaged.net
Visit other resources



---
S:NGP - the first and last NGPC site - online since 3.19.99. All editorial content, HTML design, and original graphics ©1998-2002 Sector: NGP and sJ's NGP Info Project. All rights reserved. Neo Geo, Neo Geo Pocket, and all associated images and names ©2001 SNK Corp. All others © respective owners.